Pragli Newsletter
by Doug and Vivek
Howdy!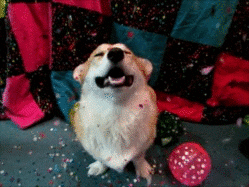 Sincerely wishing you a happy holiday season!
We have some new swag available for both the lucky and unlucky of us weather-wise. Check it out Pragli.
Feature spotlight
🌬️ Cold Winter 🥶 is a new temporary game.
In Cold Winter, one of your teammates is secretly an evil ice mage. Find and defeat them before they freeze the whole town.
Win games to gain points; gain 100 points to unlock the special crown.
Learn more here.
Request for iPhone beta users
We're making our iPhone app available in a limited beta.
If you are interested in participating, please fill out this form. We'll try to let as many people in as possible. We're targeting early-to-mid January for a full release.
Changelog
It's a bit smaller than usual this time... we're deep in some new and exciting projects for Jan and Feb.
🌬 Cold Winter (see above)
🎉 Holiday swag (see above)
😊 Room-only guests can now set an avatar
2 miniscule 🐛🦗🐜: Please keep the bug reports coming!