Pragli Newsletter
by Doug and Vivek
Howdy!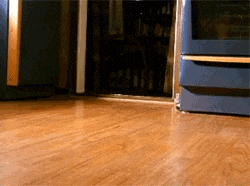 Get ready for a mad rush of little changes! Shout out to you if you make it through this changelog.
Feature spotlight
... But first, it's worth noting that our iPhone app now works on iPad.
Grab it on the App Store here, and let us know what you think!
Changelog
📱 iPad app
💇 7 new avatar hair styles
🧙 Wizard: promote us on social and let us know to unlock wizard assets; unlock all 3 to gain special in-room powers
🔀 Rooms: can now be re-ordered, edited, and pinned/unpinned
🔣 Rooms: removed naming restrictions, so go emoji / whitespace crazy!
🕵️ Private rooms: make rooms that only certain people can join
✏️ Messages: edit & delete text messages
👍 Messages: reactions! (hover on web/desktop, long press on mobile)
↔️ Left / Right bar: can now be resized (hover over border)
🎉 Celebrations / GIPHY: now show up on the relevant avatar
📅 Calendar: shows up 5 minutes before events now
🔴 Mobile app badge with number of notifications
👂 Mobile app: button to switch between speaker, ear, and headphones
🤙 Requests: now ring continuously, rather than once
🔉 Local sound when you mute/unmute
📱 Status icon for mobile app
🖱️ Scrollbars: added them in several places
⏱️ Option to increase the amount of time between when you go offline and Pragli auto-kicks you from a room
⚡ Faster call connect for Beta A/V
⚙️ Moved around task bar settings
👀 Rooms: added an indicator in the top right of the avatar for when someone is in a (not private) room
🔉 Rooms: new icons for different room types
🐧 Linux: icon should show up now
9 lowly 🐛🦗🐜: Please keep the bug reports coming!